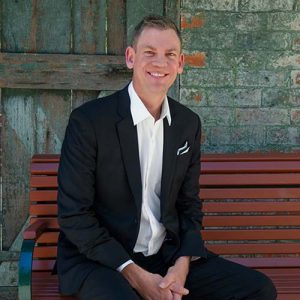 BRETT NEESON
B.A. , LL.B. , C.dec. , L.R.E.A. , AAICD
MANAGING DIRECTOR
B.A., LL.B., C.dec., LREA., AAICD
LICENSED AGENT QLD, NSW, VIC, NT
P. 07 3555 7461
M. 0427 730 606
Email Agent
Brett specialises in Property Development Services encompassing Sales & Marketing, Site Sourcing, Amalgamation of Sites, Negotiation, Joint Venture Partner/s and Investment Capital Partner/s Introductions, Project Sales and Marketing, Advisory and Specialist Property Consulting Locally & Internationally.
Brett has an established and outstanding professional history effecting significant transactions and dominating various growth development belts.
Brett's professional services are delivered with honesty, integrity and reliability. Much of Brett's work is by referral as a result and he enjoys long standing relationships with his clients.
Brett is sought to assist clients with significant site sales, businesses, commercial buildings, shopping centres, hotels and agricultural holdings. He services both local clientele and offshore clients investing or undertaking development projects in Australia. Various corporations and bodies utilise Brett to source appropriate acquisitions. Brett's legal, property and business knowledge are strengths that clients can rely on and benefit from. He also advises groups as to project feasibility and opportunity identification. A strong network within Australia and also internationally enable Brett to effectively have access or introduce leading property holdings for acquisition or investment.
Brett is a Licenced Real Estate Agent in Queensland, New South Wales and Victoria (Australia). He is a Member of the Real Estate Institute of Queensland (REIQ).
Brett holds a Bachelor of Laws and Bachelor of Arts (English Literature/Psychology) and has undertaken post graduate courses in Mediation and Australian Migration Law & Practice. Brett is an admitted Barrister of the Supreme Court of Queensland (1998) and is an Associate Member of the Queensland Bar Association. Brett's work experience include; Assistant to Adjunct Professor of Law, The Family Court of Australia (Judges Chambers) and The Office of the Director of Public Prosecutions (Qld) Department of Justice & Attorney General (Qld).
Brett welcomes you to allow him to assist you regardless of how large or small the Sale may be. You will be given the same care and service with attention to detail at all times.