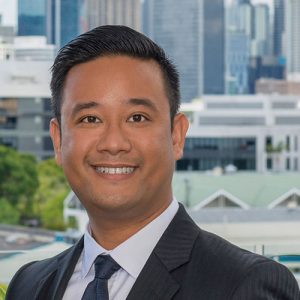 Daniel Wong
M.INF TECH (Hons).,C.dec., L.R.E.A
PRINCIPAL I DIRECTOR
Licensed Agent QLD
M. 0411 198 128
Email Agent
With years of experience and having worked in different types of property companies, Daniel's main goal is to help his clients to achieve the best price possible with honestly and integrity.
His Information Technology background helps him with planning and organising tasks to be done for every property he is involved with. Daniel likes to explore new marketing strategies and implements these in his daily property marketing activities.
Daniel was born in Hong Kong and came to Brisbane in 1998. He completed his Honours and Masters of Information Technology Degree at Queensland University of Technology and worked at an ASX listed company in a management role until 2006.
Daniel started investing in property in early 2000 and became very interested in property investment. He decided to start a new career in the property field and changed joined an investment property company in 2006. He also worked at local real estate agents and started Artha Property Group in 2011.
Daniel speaks Mandarin, Cantonese and English and understands different cultures which make him very easy to communicate with his clients.
He was a columnist in Chinese Community Paper in the property section which required him to provide views and advice on the property market.
He is also a Commissioner for Declarations and Director of a LIONS CLUB and Vice President of THE CHINESE FRATERNITY ASSOCIATION OF QUEENSLAND INC. for contributing to the community. Daniel is well known in the Chinese community fostering many years of personal connections.
Should you require any real estate assistance, please contact Daniel today, he is happy to share his opinions and views.