MANAGEMENT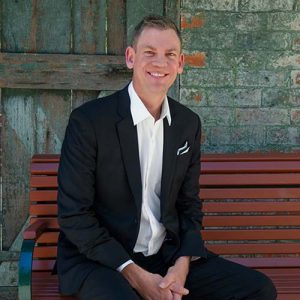 BRETT NEESONB.A. , LL.B. , C.dec. , L.R.E.A. , AAICD
MANAGING DIRECTOR
B.A., LL.B., C.dec., LREA., AAICD
LICENSED AGENT QLD, NSW, VIC, NT
P. 07 3555 7461
M. 0427 730 606
Brett specialises in Property Development Services encompassing Sales & Marketing, Site Sourcing, Amalgamation of Sites, Negotiation, Joint Venture Partner/s and Investment Capital Partner/s Introductions, Project Sales and Marketing, Advisory and Specialist Property Consulting Locally & Internationally.
Brett has an established and outstanding professional history effecting significant transactions and dominating various growth development belts.
Brett's professional services are delivered with honesty, integrity and reliability. Much of Brett's work is by referral as a result and he enjoys long standing relationships with his clients.
Brett is sought to assist clients with significant site sales, businesses, commercial buildings, shopping centres, hotels and agricultural holdings. He services both local clientele and offshore clients investing or undertaking development projects in Australia. Various corporations and bodies utilise Brett to source appropriate acquisitions. Brett's legal, property and business knowledge are strengths that clients can rely on and benefit from. He also advises groups as to project feasibility and opportunity identification. A strong network within Australia and also internationally enable Brett to effectively have access or introduce leading property holdings for acquisition or investment.
Brett is a Licenced Real Estate Agent in Queensland, New South Wales and Victoria (Australia). He is a Member of the Real Estate Institute of Queensland (REIQ).
Brett holds a Bachelor of Laws and Bachelor of Arts (English Literature/Psychology) and has undertaken post graduate courses in Mediation and Australian Migration Law & Practice. Brett is an admitted Barrister of the Supreme Court of Queensland (1998) and is an Associate Member of the Queensland Bar Association. Brett's work experience include; Assistant to Adjunct Professor of Law, The Family Court of Australia (Judges Chambers) and The Office of the Director of Public Prosecutions (Qld) Department of Justice & Attorney General (Qld).
Brett welcomes you to allow him to assist you regardless of how large or small the Sale may be. You will be given the same care and service with attention to detail at all times.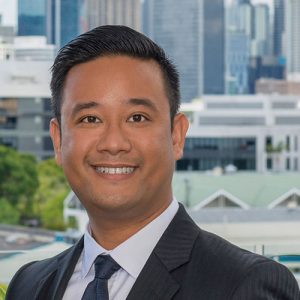 Daniel WongM.INF TECH (Hons).,C.dec., L.R.E.A
PRINCIPAL I DIRECTOR
Licensed Agent QLD
M. 0411 198 128
With years of experience and having worked in different types of property companies, Daniel's main goal is to help his clients to achieve the best price possible with honestly and integrity.
His Information Technology background helps him with planning and organising tasks to be done for every property he is involved with. Daniel likes to explore new marketing strategies and implements these in his daily property marketing activities.
Daniel was born in Hong Kong and came to Brisbane in 1998. He completed his Honours and Masters of Information Technology Degree at Queensland University of Technology and worked at an ASX listed company in a management role until 2006.
Daniel started investing in property in early 2000 and became very interested in property investment. He decided to start a new career in the property field and changed joined an investment property company in 2006. He also worked at local real estate agents and started Artha Property Group in 2011.
Daniel speaks Mandarin, Cantonese and English and understands different cultures which make him very easy to communicate with his clients.
He was a columnist in Chinese Community Paper in the property section which required him to provide views and advice on the property market.
He is also a Commissioner for Declarations and Director of a LIONS CLUB and Vice President of THE CHINESE FRATERNITY ASSOCIATION OF QUEENSLAND INC. for contributing to the community. Daniel is well known in the Chinese community fostering many years of personal connections.
Should you require any real estate assistance, please contact Daniel today, he is happy to share his opinions and views.
SENIOR MANAGEMENT
LINDA ABBOUD
P. 073554 1049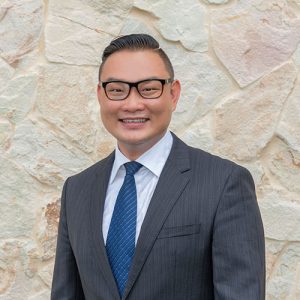 Jeremy Liang
General Manager (China)
Senior Property Consultant
M. 0431 086 055
M. +86 1521 7313 193 (China)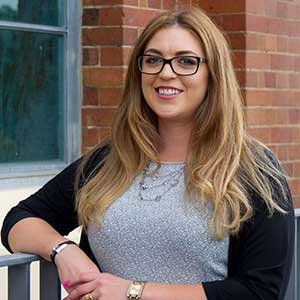 Desi Lewis
Office Manager, Senior Property Manager & Sales Associate to Brett Neeson
P. 07 3367 8687
Desi Lewis is the Office Manager and leads the Property Management team at Artha Property Group. Desi has been in this industry for the past 9 years and uses her abundance of experience to ensure clients can have complete faith and peace of mind regarding their investment.
Desi is very passionate about this industry and acknowledges that every owner has their own individual needs. Like you, she is also a property investor and owns a home. Property investment is one of the biggest purchases we all make, so finding the RIGHT Property Management Team is imperative to you and your investment.
With extensive experience in property management, administration and exposure across all facets of business, Desi focuses on delivering exceptional client service while working closely with the team to ensure they get the support they need to achieve great results.
A seasoned professional in administration and holding relevant & real world experience, Desi is passionate about developing more effective operating systems and processes to assure the team are efficient and persistently pushing the barrier to success.